Elena has been bugging me about a winter hat, specifically one in the colors she has chosen. I finished it up yesterday, it met with her approval and the pattern is written up and hopefully can be tested.
Using Vanna's Choice and a Bernat Boa-type yarn: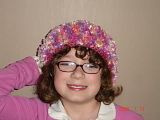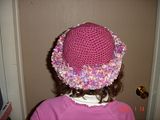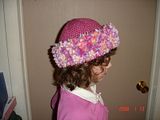 Any testers out there?