Yup, going through books again and decided I didn't want this one-brand new, flipped through. List price $21.95

Crochet Couture Workshop: Mastering Fit, Fashion and Finesse by Lily Chin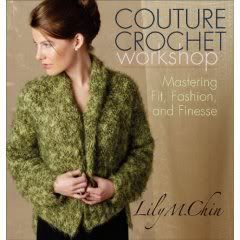 Like new, smoke free home-

$12.99 includes media mail shipping US. Paypal preferred, credit cards okay.

Email me at yarnsandmusings(at)gmail.com if interested.