Remember
this post
from two weeks ago?
Well what a difference a couple weeks have made. Everything is prospering-
The hybrid tomato plant now: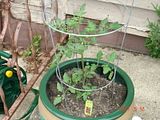 and two weeks ago: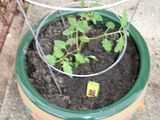 The peppers now: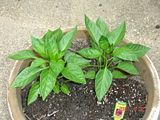 Two weeks ago: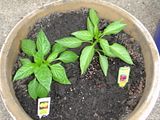 The Roma and grape tomatoes now: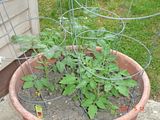 Two weeks ago: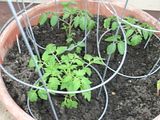 The coleus and begonia's now: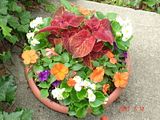 Two weeks ago: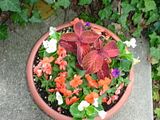 The Impatiens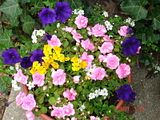 Two weeks ago: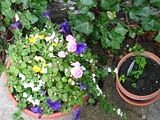 The parsley, petunias and rhodo's are doing well also. Elena is good about helping me water every night-she's pretty excited about all the growth. I picked up some seeds and pots last week to try to plant some sunflowers and zinnia's also-sort of a project for Elena.
I also snapped some pics of the lilac's in bloom: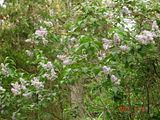 You walk out my front door and the scent of lilacs is somewhat overwhelming. No, this isn't helping my allergies one bit-but it's nice anyway. The cut lilacs and the marigolds Elena brought home and that are in the house isn't helping either.
The Wisteria vines that are so prevalent and wild around here are in bloom also: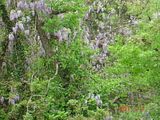 The house we lived in before this one had Wisteria growing wild all over the backyard and it was beautiful (okay, the vines are destructive too, but I forget that when I see them bloom).
My Lily of the Valley are also in bloom now too.