This is the second one I finished. Pattern is the
Charles Cap
by Ro Cafaro. I did this in a sportsweight 100% cotton (figured it would be hot under the hat). I tried it in the recommended Microspun, but it came out too small both times-same pattern, same hook, but different results.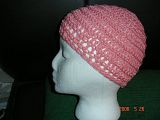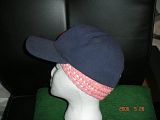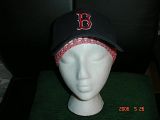 The seams/ridges are on the outside (hidden by the cap) so the inside of the cap is very smooth.
I plan to make one more cap and see if she likes them.